 Kioti has entered its next chapter… and it's bloody good. The all-new Kioti HX 130-140hp tractor.
If you're looking for a top-quality, no-nonsense tractor, you've come to the right place. The HX model offers a spacious and comfortable cabin, user-friendly controls, a powerful engine, and an impressive lifting capacity that'll get your jobs done with ease. Get your hands on a tractor loader combo today starting from only $119,980+gst, including a 4-year or 2000-hour powertrain warranty. Read below to learn more about the top-quality features but if you want the headline, we can say it's just a bloody good tractor. Main Features Include:
Powerful 130-140 hp engine

3.8 L common rail diesel engine

8 speed Powershift 8x2x2

32 forward 32 reverse

4853 kg unweighted tractor

118 L min rear hydraulic pump CCLS

165.3 L/min total

LSD mechanical front axle

Rear lift capacity of 4852 kg at lift point

5 pillar panoramic cabin
3 Point Linkage
The electronically controlled 3-point linkage system boasts a
4852kg lifting capacity, allowing for the installation of multiple working implements.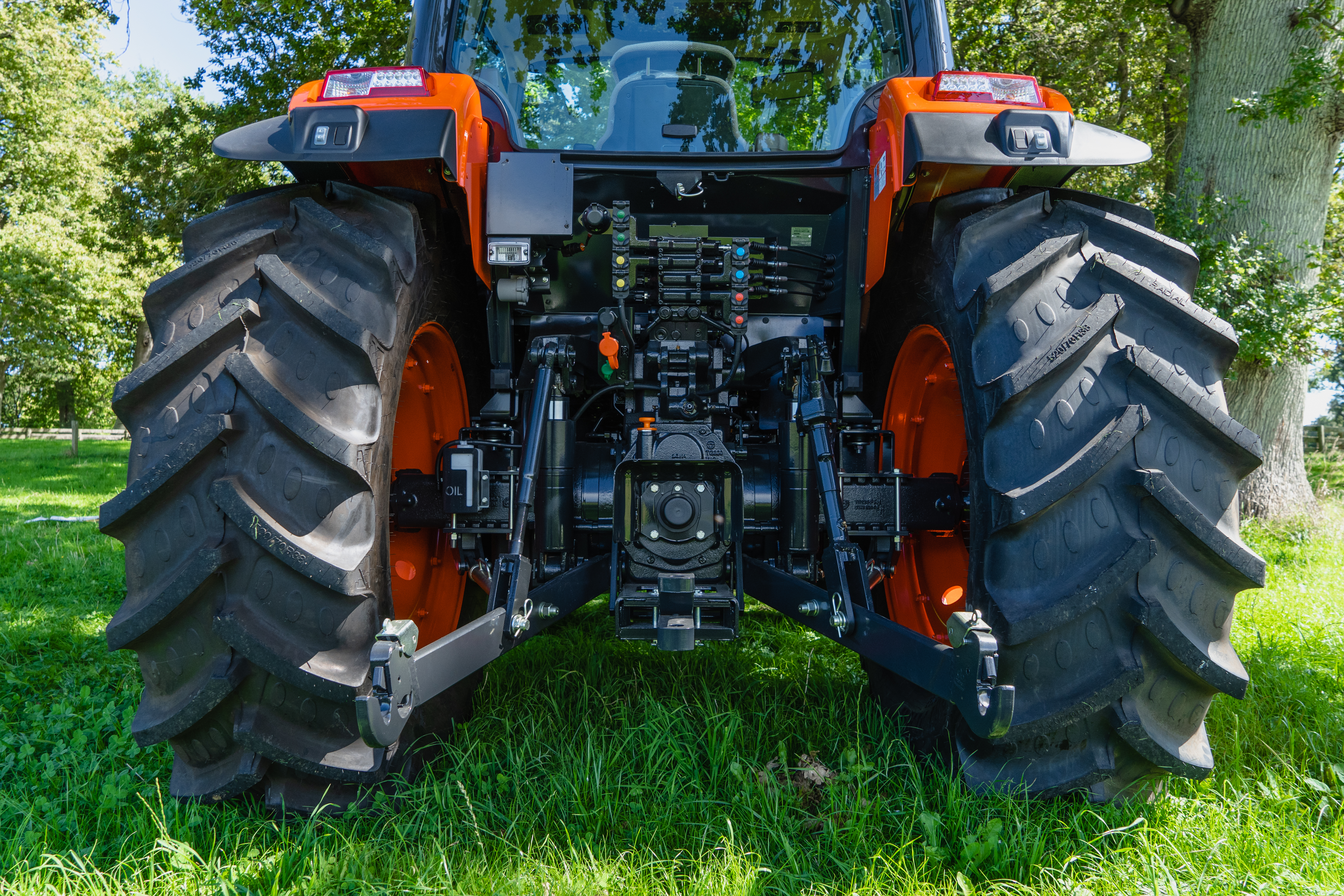 Engine
Built with a 3.8L 4-cylinder diesel engine at either 130hp or 140hp, the HX achieves optimum engine performance, thereby increasing work productivity.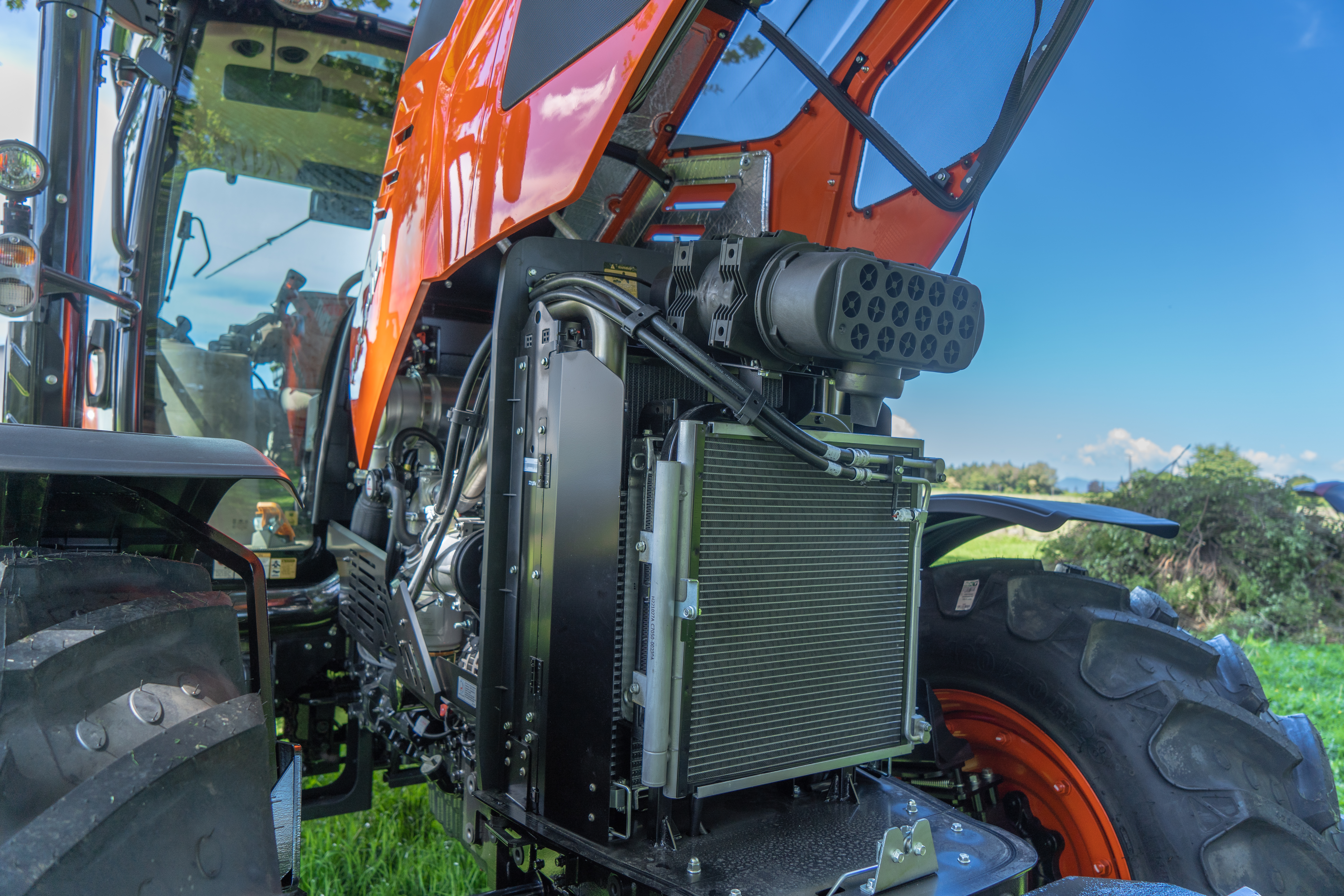 Load Sensing
Load Sensing provides optimal hydraulic pressure and flow rate for load sensing operations. This results in automatically neutralising valves in the event of high loads during operation.
External Controls
The addition of a rear fender remote and PTO switches increases the convenience of both the removal and attachment of external implements.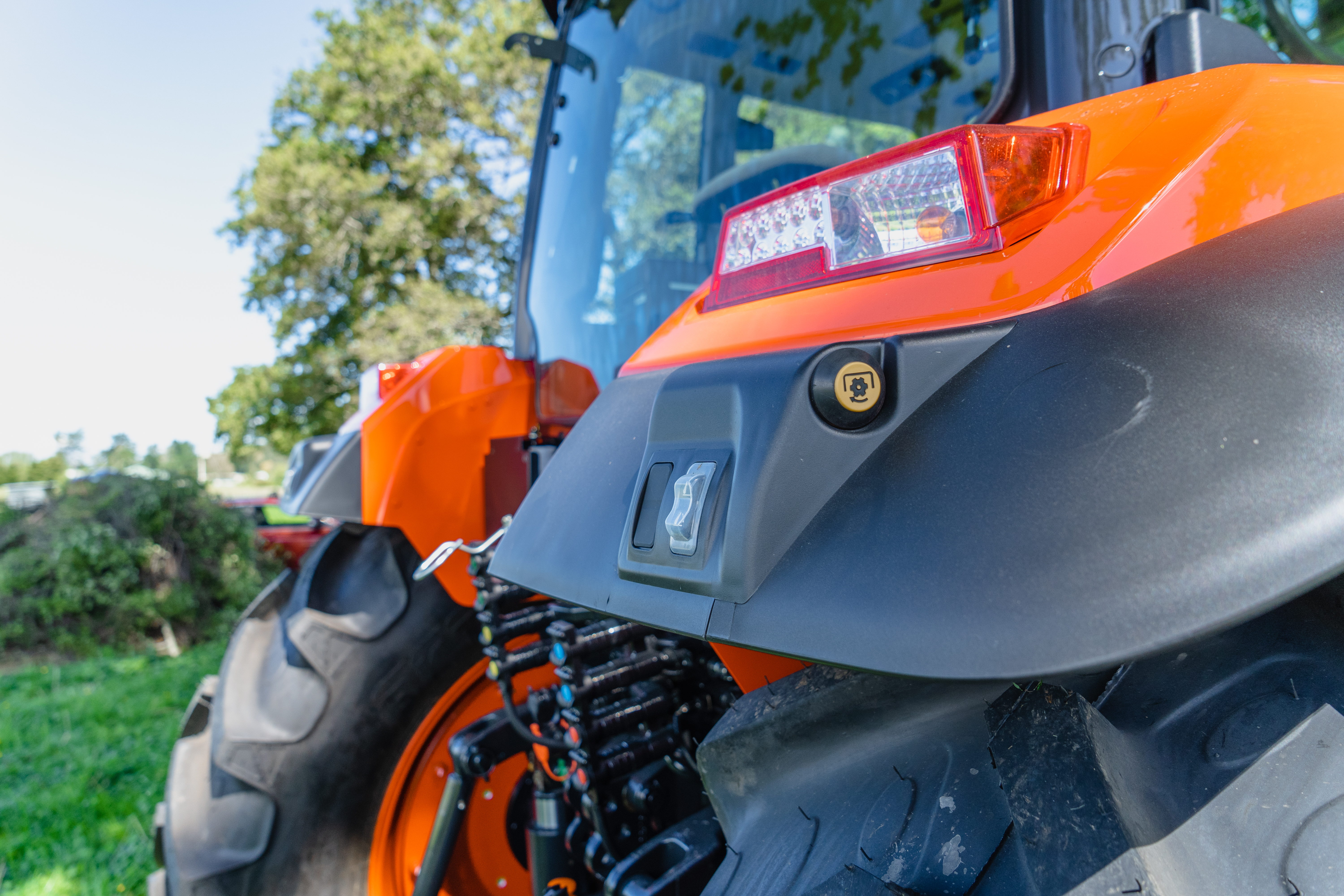 Limited Slip Differential
The use of a LSD front axle prevents the occurrence of slippage due to the load difference of the front wheels. This creates traction, greatly aiding manoeuvrability in any conditions.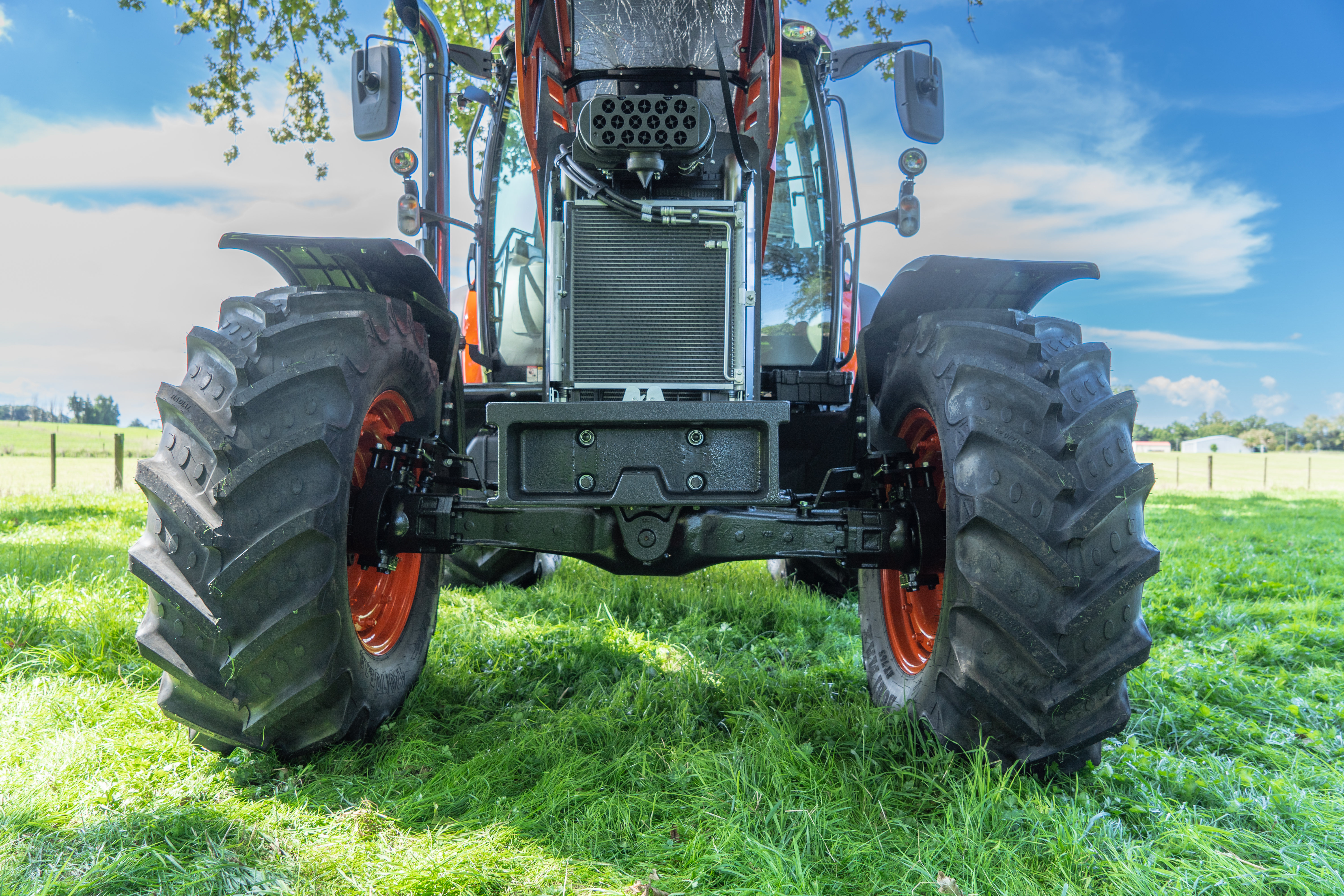 Easy Access Cab
Large ergonomic cabin, with well placed instruments and features. Includes air suspension swivel seat, auxiliary seat with seatbelt, USB charging & numerous storage compartments.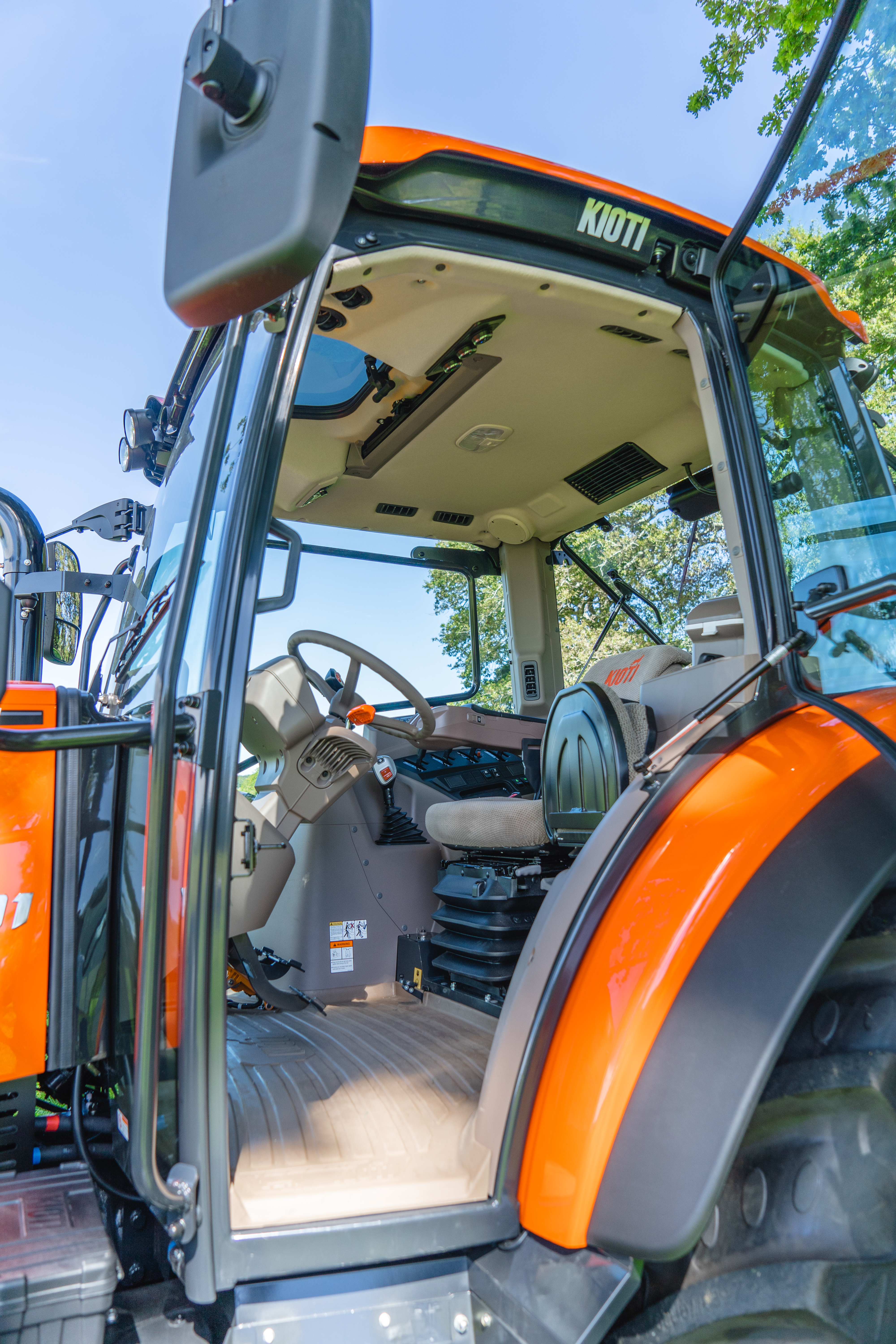 Multi-Functional Armrest
The multi-functional electronic armrest features numerous functions, such as throttle engagement, 3-point linkage lift and lower, Powershift and Auto Powershift mode.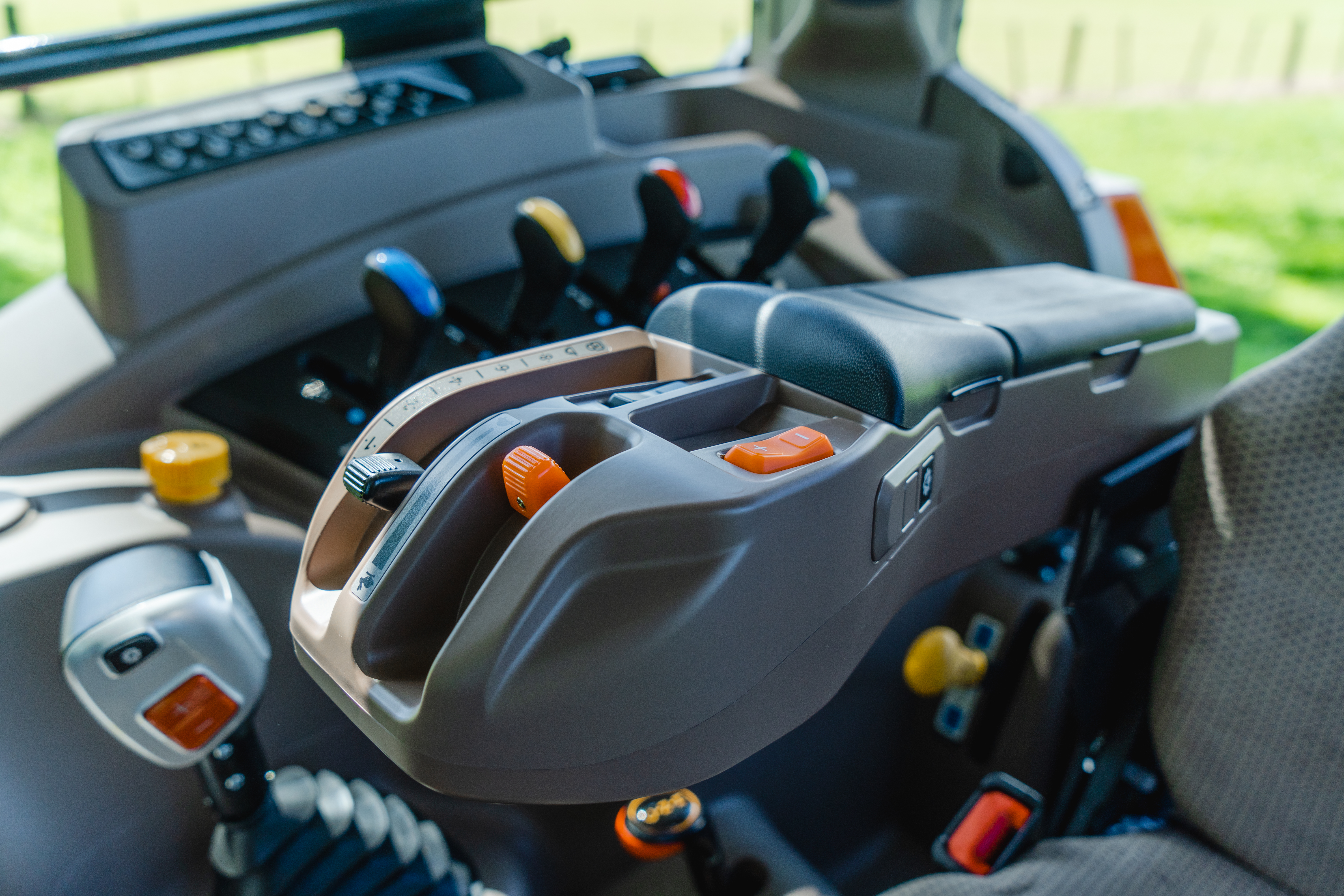 Sun Roof
A transparent sunroof inside the cabin ensures an upward clear vision when using the loader, improving ease of operation and safety.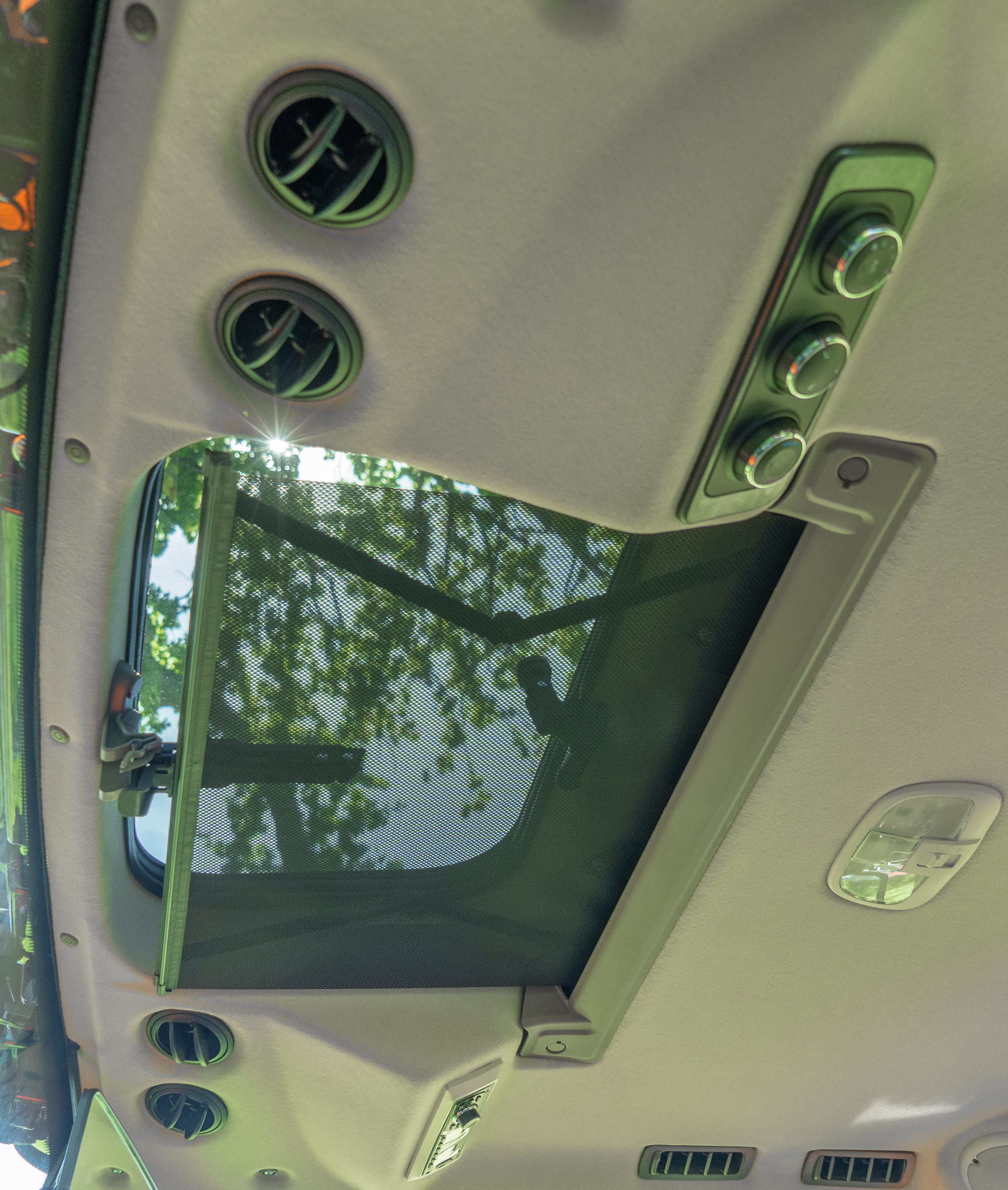 Adjustable Steering Column
Smooth handling thanks to the steering wheel angle/height adjustment setting creates an optimal driving position, improving workability, comfort, and easy access.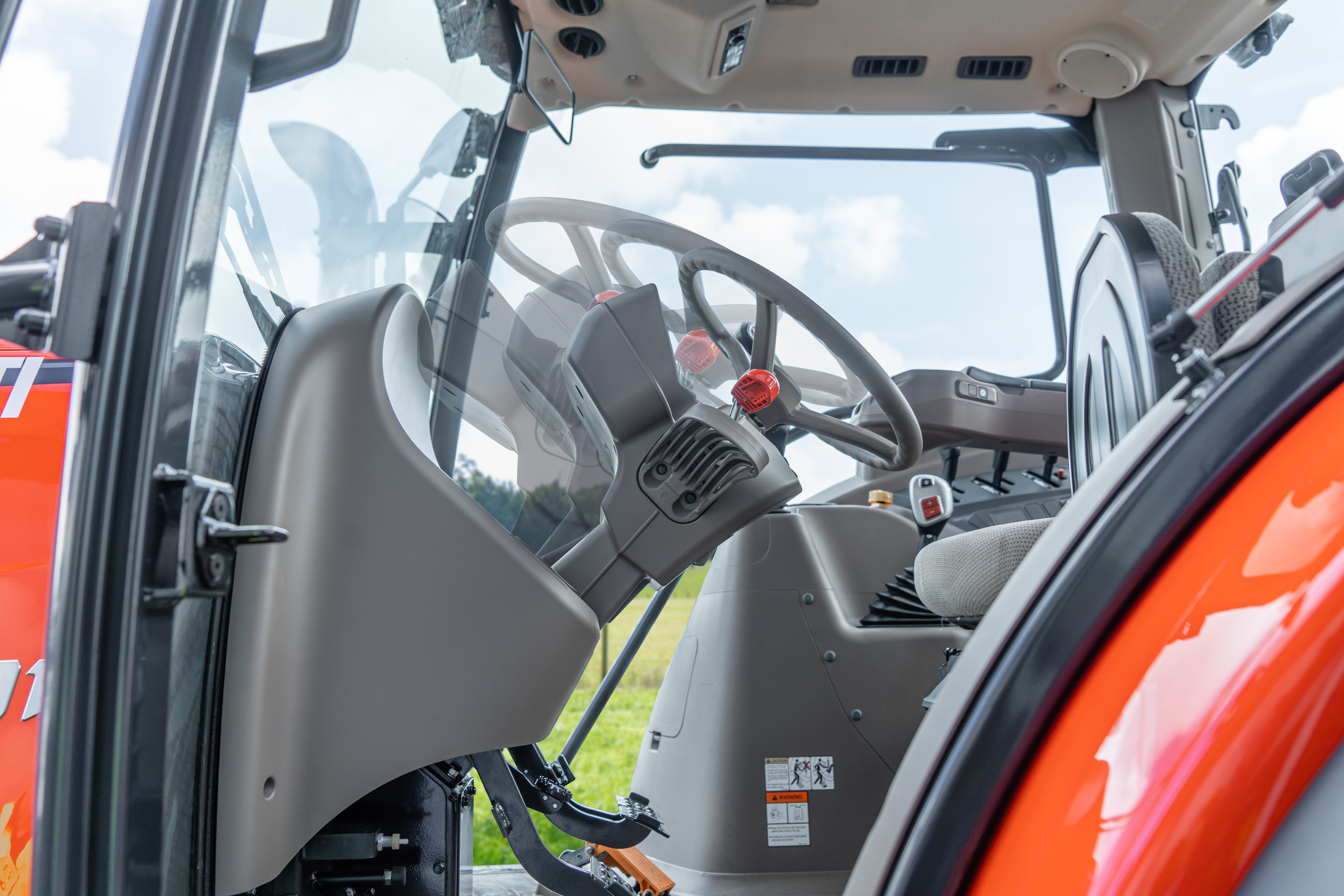 Powershift
A simple button operation on the side speed lever and armrest gives you a 32x32 transmission with an 8-speed Powershift in 4 ranges.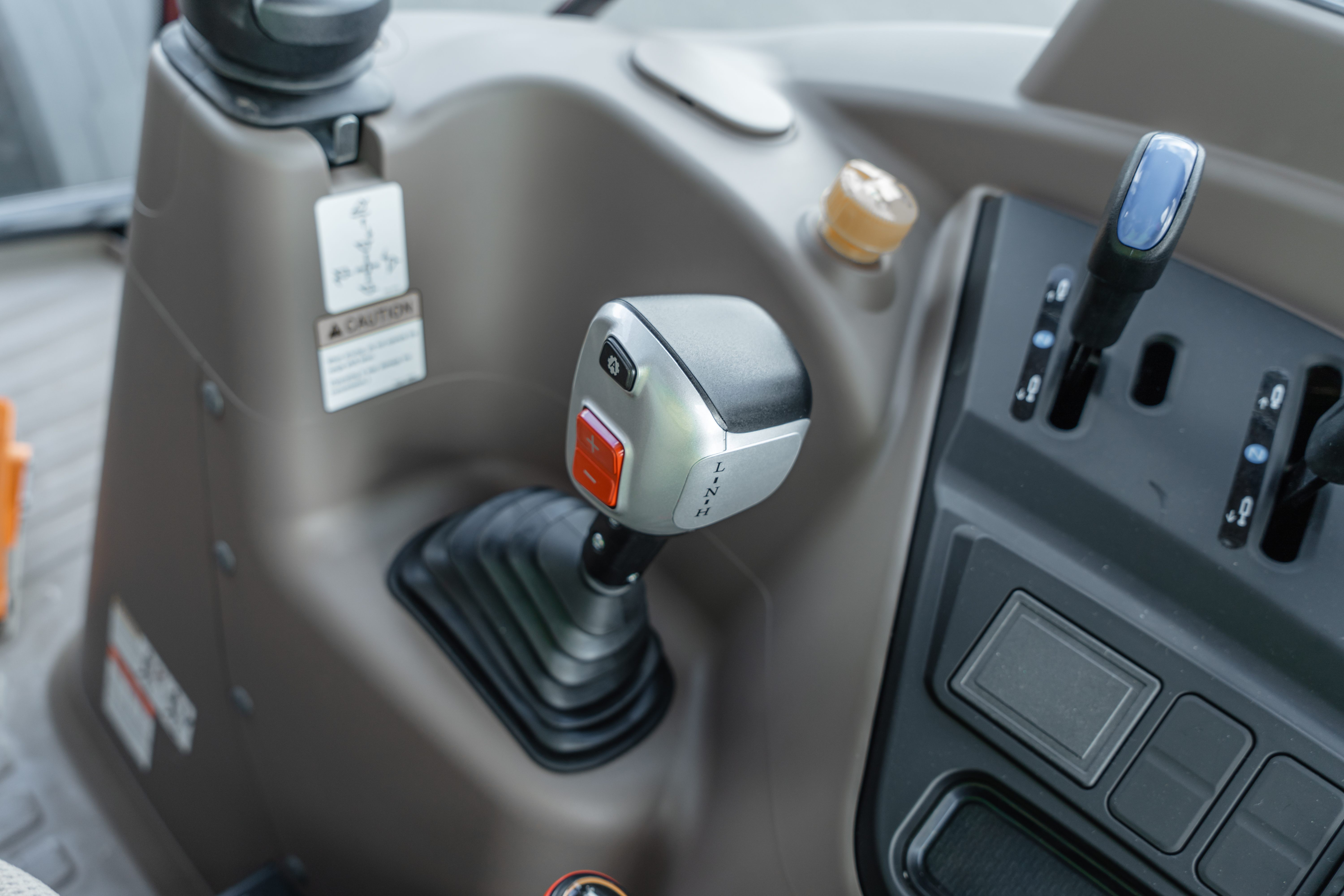 Integrated Loader Joystick
The multi-functional loader joystick is built with 3rd service and Powershift buttons, simplifying loader working conditions for the user.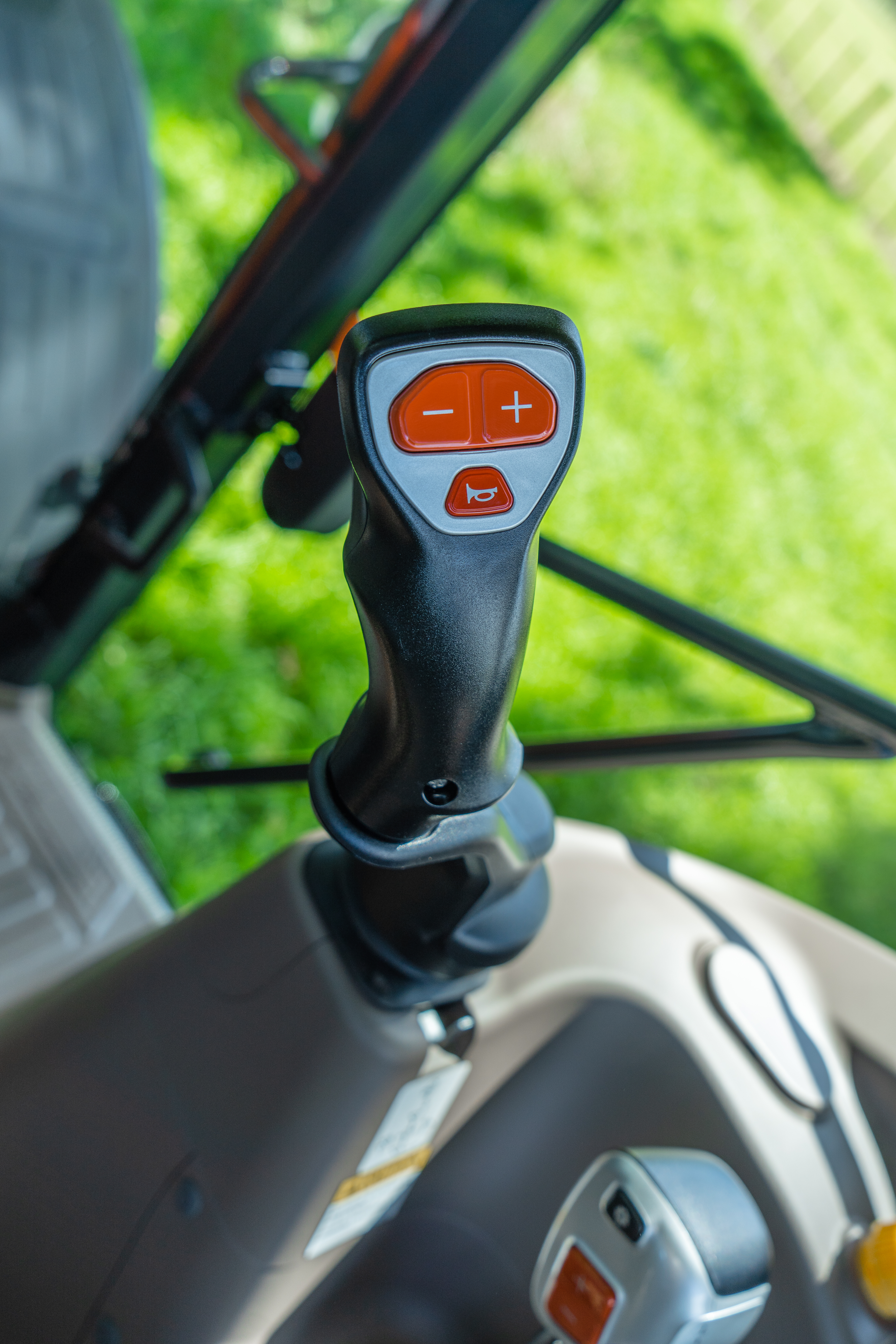 Hydraulic Remotes
Changing or removing implements is light work on the HX, thanks to the four external rear hydraulic ports and one-handed quick couplers. Flow at the remotes is 118 L/min.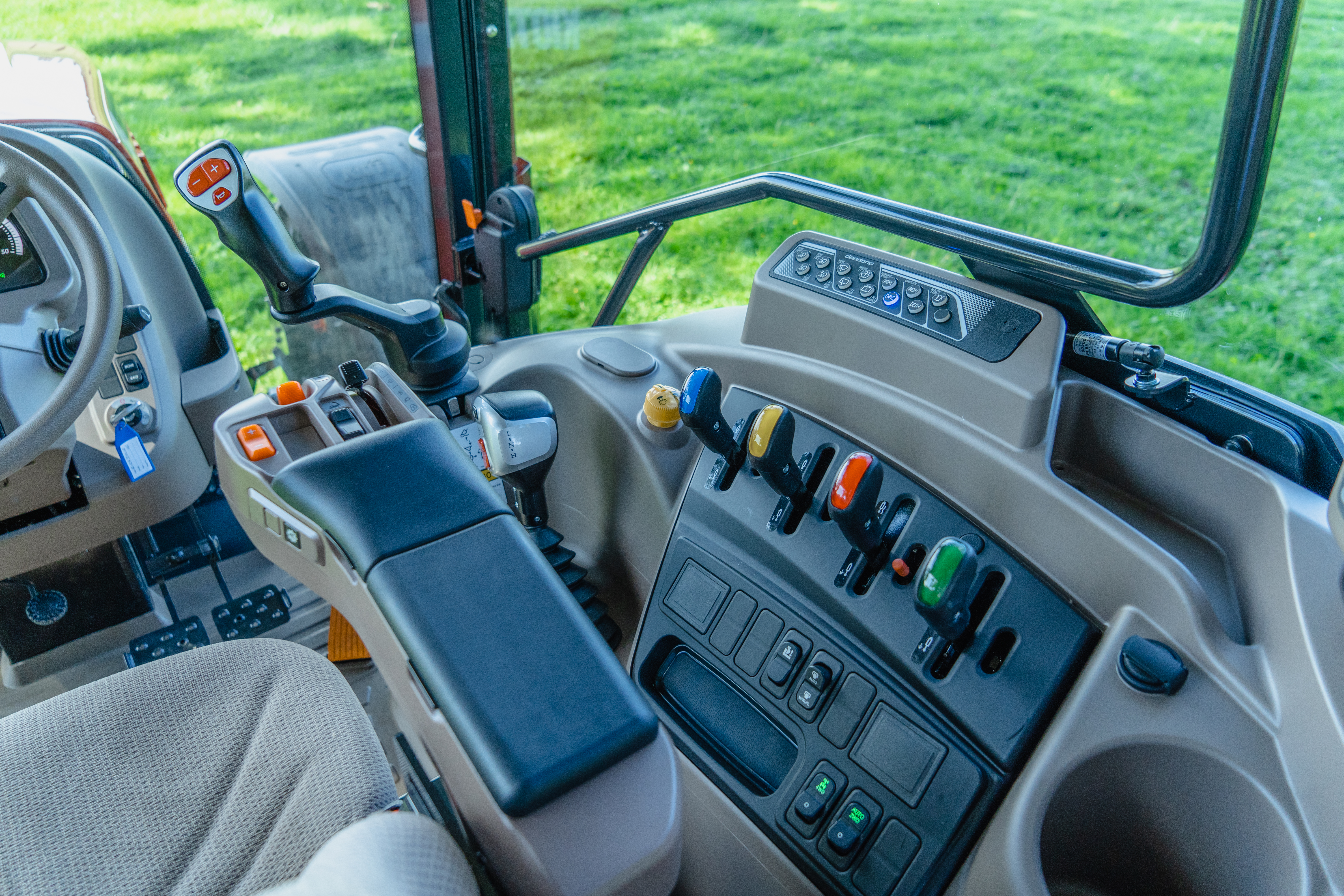 Specifications
HX Series

| | |
| --- | --- |
| ENGINE | BRAKES |
| Kioti 4J243TI-TP2A | Wet Disk |
| 130 & 140 HP | |
| 3833cc Displacement | Equipment |
| 2200 RPM(Max) | Deluxe Cabin with A/C and Heating |
| 230 Litre Fuel Tank Capacity | Bluetooth Radio |
| Dual Air Cleaner | Adjustable Telescopic & Tiltable Driving Column |
| | Air Suspension and Swivel Seat |
| TRANSMISSION | with Arm Rests and Backrest |
| Powershift | Flat Operator Deck |
| Power Shuttle | Front and Rear Wipers |
| Push Button Hand Clutch | Internal/External Air Exchanger Filters |
| Wet Disc Clutch | Sun Roof |
| 32F x 32R Speed with Hydraulic High/Low | Front Fenders |
| Rear Differential Lock | Fridge and Heading Cabinet |
| | Parking Alarm |
| HYDRAULICS & LINKAGE | PTO Cruise |
| Main Pump Capacity - 118 lpm | |
| Steering Pump Capacity - 47.3lpm | TRAVEL SPEEDS |
| Total Maximum Flow - 165.3 lpm | Forward 0.38 - 40.48 kph |
| 4852kgs Maximum Rear Linkage Lift Capacity | Reverse 0.37 - 40.20 kph |
| Hydrostatic Power Steering | |
| Category 2 Three Point Linkage | DIMENSIONS |
| Electronic 3 Point Lift Control | Overall Length incl. 3PL 4518mm |
| 4 Rear Remote Outlets | Minimum Turning Radius 4200mm |
| | Overall Width Minimum Tread 2267mm |
| POWER TAKE OFF | Overall Height (Cabin) 3011mm |
| Independent 540/750/1000 PTO | Wheelbase 2600mm |
| Auto PTO | Weight Cabin & Tyres 4853KGs |
| | Minimum Turning Radius 4200mm |
| OPTIONS | |
| LED Light Package | TYRES |
| Front & Rear Weights | Front Radial 420/70R28 |
| | Rear Radial 520/70R38 |
*This information is sourced from overseas therefore it might not apply locally. Please contact your nearest dealer to confirm specifications and other information.
Terms and conditions apply. The offer is available for a limited time only. Warranty conditions apply.