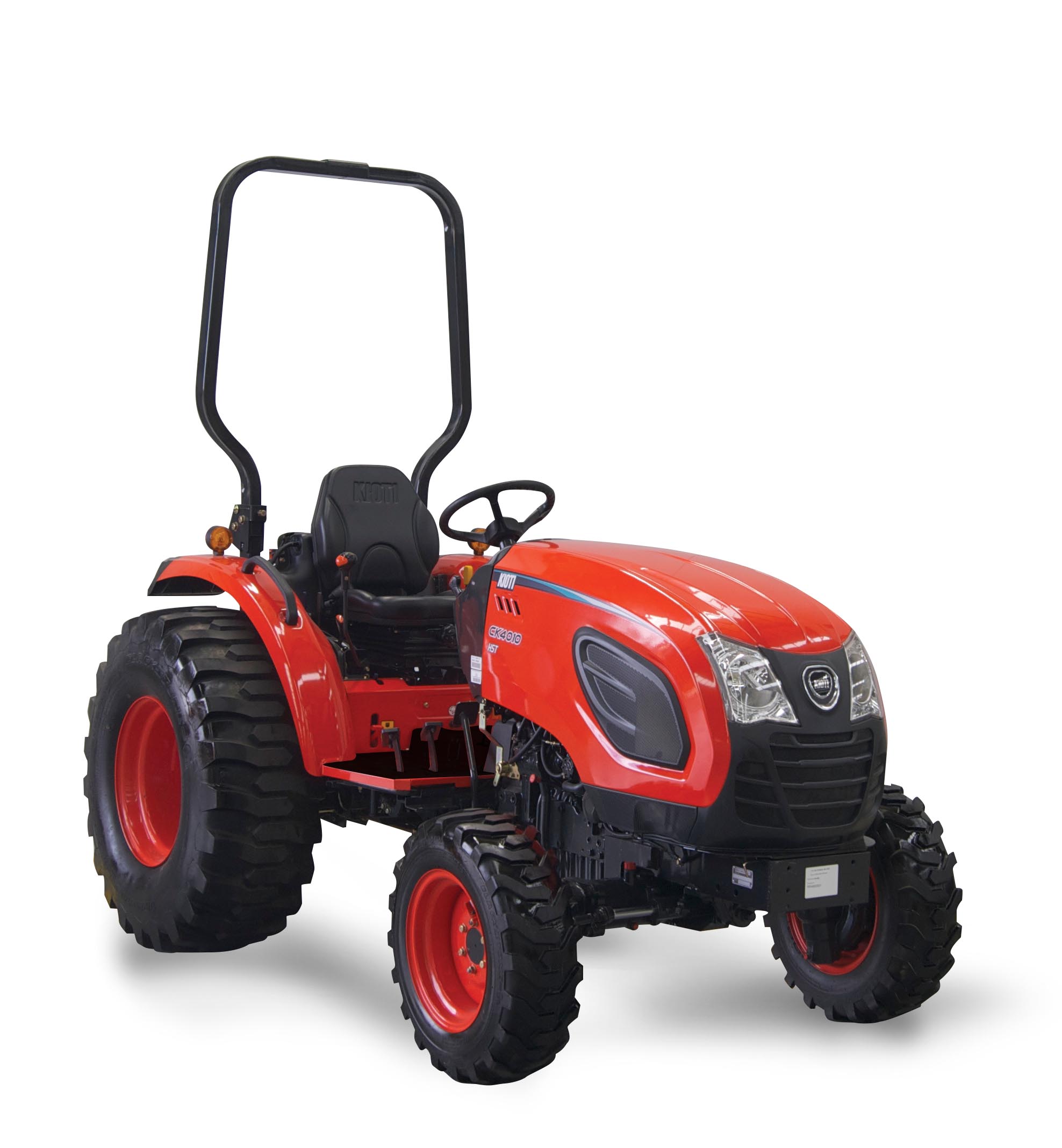 CK4210 HST
The new generation Kioti compact CK4210 HST 42 hp Daedong diesel engine tractor comes with either manual or hydrostatic transmission. A maximum ground clearance of 340 mm makes usage on a rocky or uneven terrain simpler
Standard Features Include:
Twin Pedal HST Transmission
4WD, Power Steering
Hydraulic Remotes Standard
Flat Working Platform
Fold Down ROPS Frame
Link Pedal
Cruise Control
Engine & Transmission
Innovative eco-friendly Daedong engine technology for high fuel efficiency and environmentally friendly with its low levels of smoke, noise and vibration.
HST models feature performance proven, heavy-duty HST drives that deliver power and efficiency. The three range transmission, high, mid, low, and along with a twin pedal operation makes your job easier, smoother and safer.
HST models employ a two pedal system for forward and reverse with smooth engagement, acceleration and deceleration. Pedal pressure is minimized which reduces operator fatigue during long hours of use and when doing repetitive tasks.
Manual transmission models feature 9 Forward and 3 Reverse speeds delivering heavy-duty performance. Second and Reverse gears are synchronised for efficient forward and reverse operations requiring frequent shifting.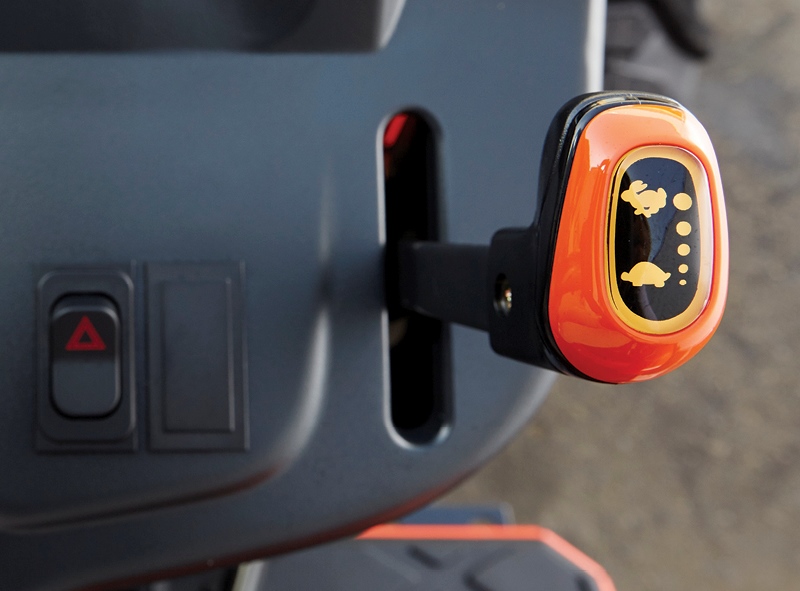 Operators Station
The standard power steering minimises the effort required to make tight, repetitive turns. A single lever joystick and dual HST pedals are conveniently located for optimum operator comfort.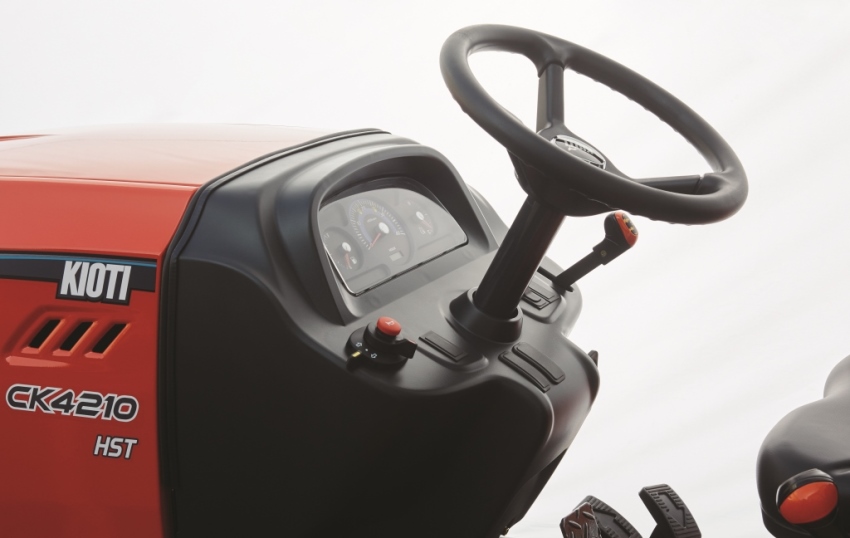 Specifications
CK4210 HST
ENGINE
BRAKES

Daedong 3B183LWM-E

Independent Oil Immersed Disc Brakes

Liquid Cooled 3 Cylinder Diesel

Cast Iron Transmission and Axle Housing

1826cc Displacement

42hp @ 2600 RPM (Max hp)

OPERATOR ENVIRONMENT

34 Litre Fuel Tank Capacity

Front Work Lights with Indicators/Brake Lights
Step Through Platform
TRANSMISSION
Under Bonnet Muffler

3 Range Hydrostatic Drive

Comfort Seat

Cruise Control HST Models

Tool Box

4 Wheel Drive

Rear Differential Lock

TRAVEL SPEEDS
Infinite Speeds from 0-25 km/h F/R (HST)

HYDRAULICS & LINKAGE

Manual Linkage Control

DIMENSIONS

44.4 l/min Total Flow

Overall Length 3070 mm

Category 1 Three Point Linkage

Overall Width 1400 mm

Draw Bar

Overall Height 2650 mm

4 Hydraulic Remotes (2 Rear, 2 Front w/Joystick)

Wheelbase 1670 mm

740kg Max Rear Lift Capacity 600mm Behind Lift

Ground Clearance 340 mm
TYRES
WEIGHT
Industrial / Turf / Agricultural
1200 kg